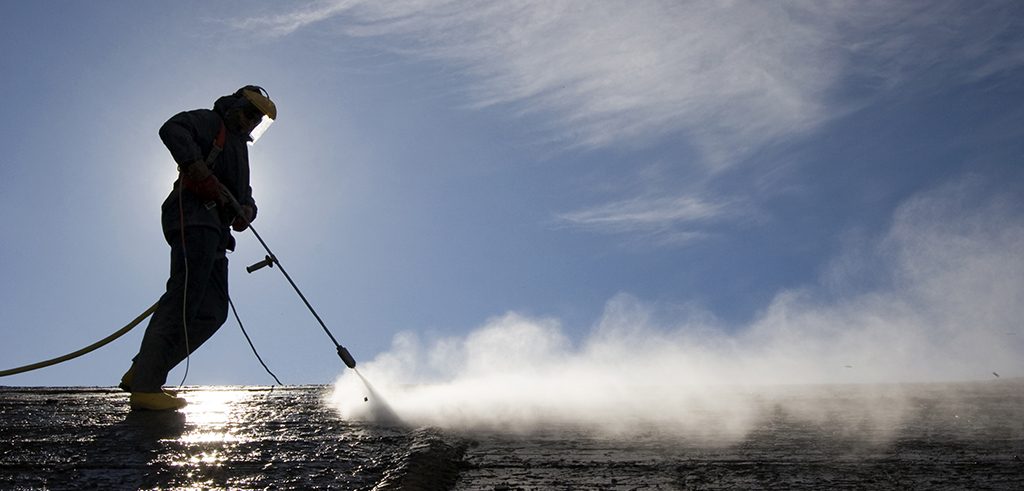 For those difficult or heavily soiled areas, high pressure cleaning can be the most effective way to clean. Industrial warehouses, car parks, driveways, footpaths, patios, toilet areas, walls and tiled areas are easily and effectively cleaned with the use of our specialised chemicals and equipment.
ABMG has specialist service providers who are trained in using high powered pressure washers to maintain external areas. Service include:
Sewing Pipe
Concrete
Brick or Paving
Driveways
Pathways
ABMG have the equipment and expertise necessary to complete any industrial site Jet-Blasting. We are fully accredited to remove most forms of waste (liquid, solid, slurry…) on all scales.
All personnel working at any industrial site have completed confined space training and our professional Jet-Blasters have appropriate water blasting tickets.
ABMG is specialised in Jet-Blasting Pipes. Our equipment is strong and advanced in the market place, capable of cleaning pipe as small as 50mm in diameter and as large as 600mm in diameter.
ABMG utilises the latest equipment such as WOMA, Hammelmann and products on the market to ensure the highest possible standards are met and superior workmanship is delivered consistently.
The kind of water pressure we generate to un-block and clean pipes is between 200 to 1000 BAR. This kind of water pressure will usually clear out the kind of grease, sand, tree roots and even concrete that may be blocking your drain.